Safety & Reversing Aids
SafeLoader
INTERESTED IN THIS PRODUCT?

MAKE AN ENQUIRY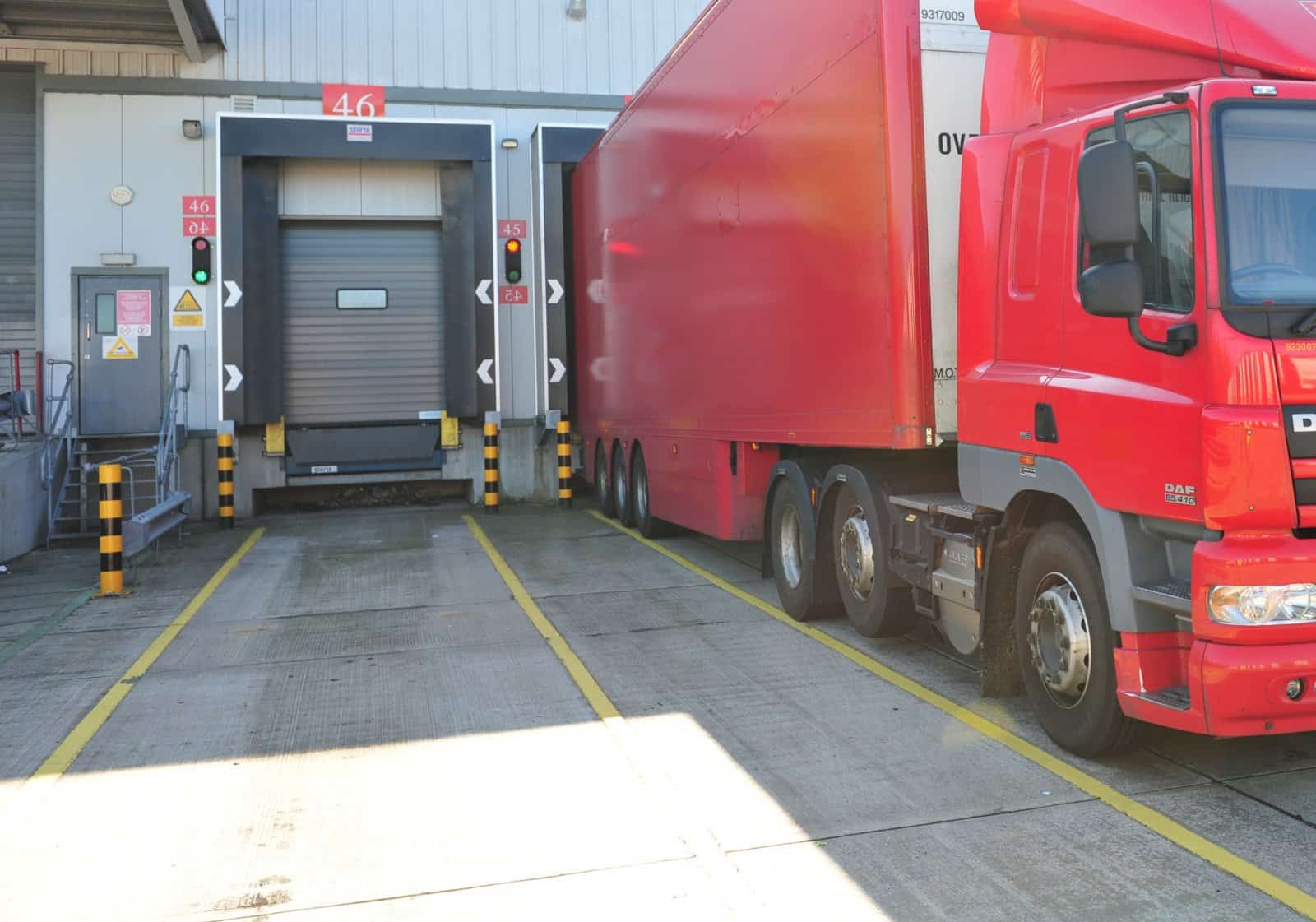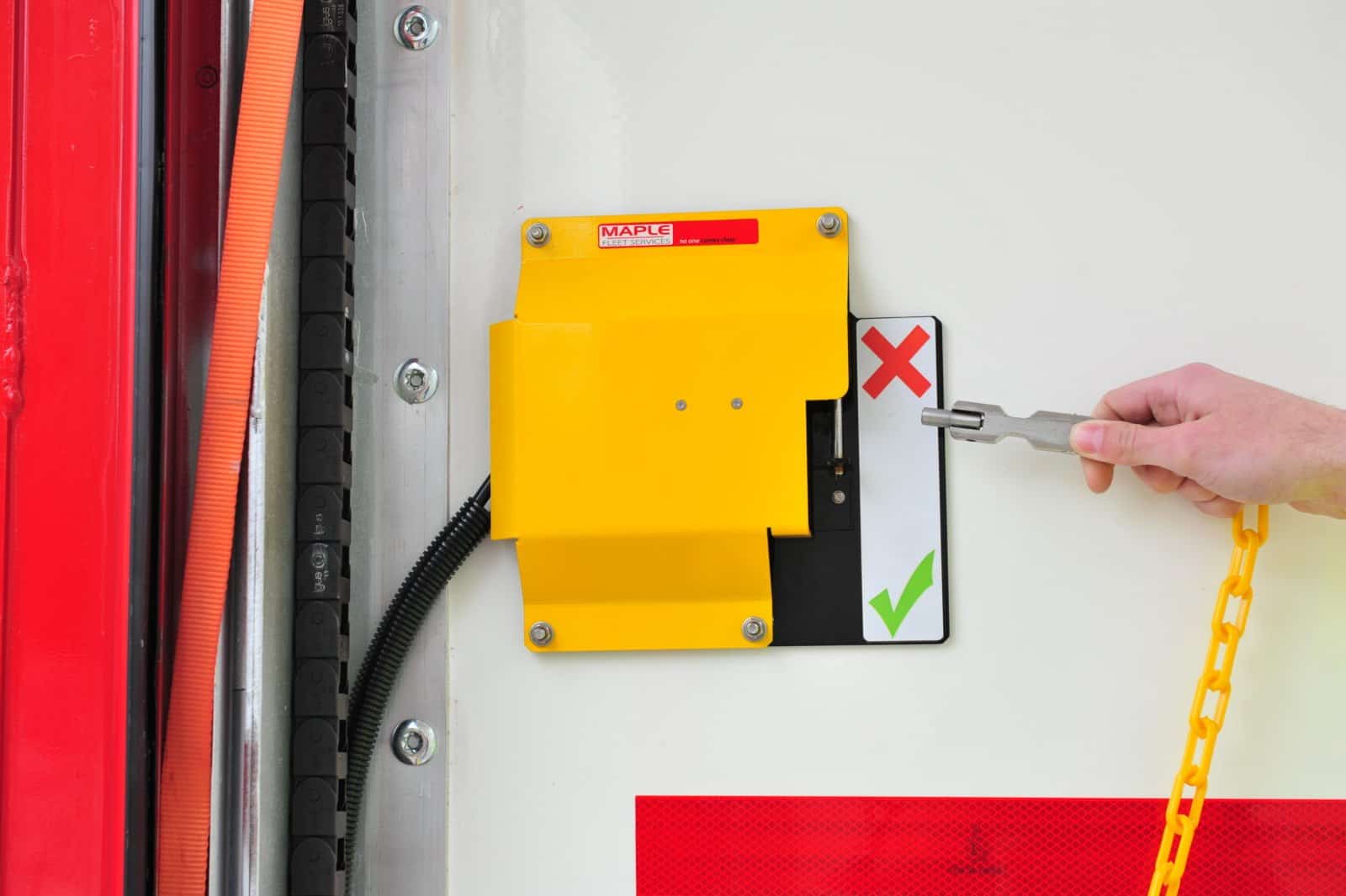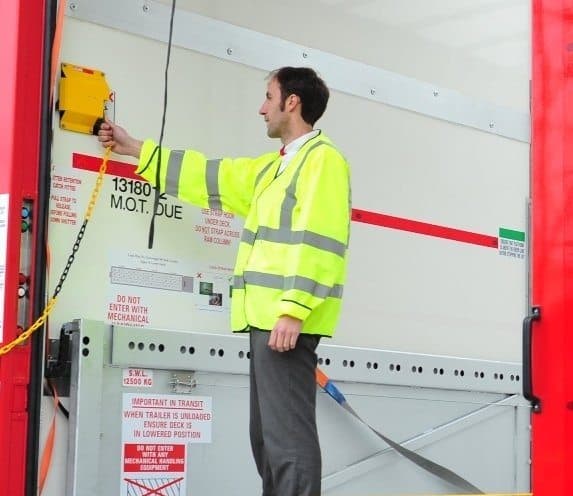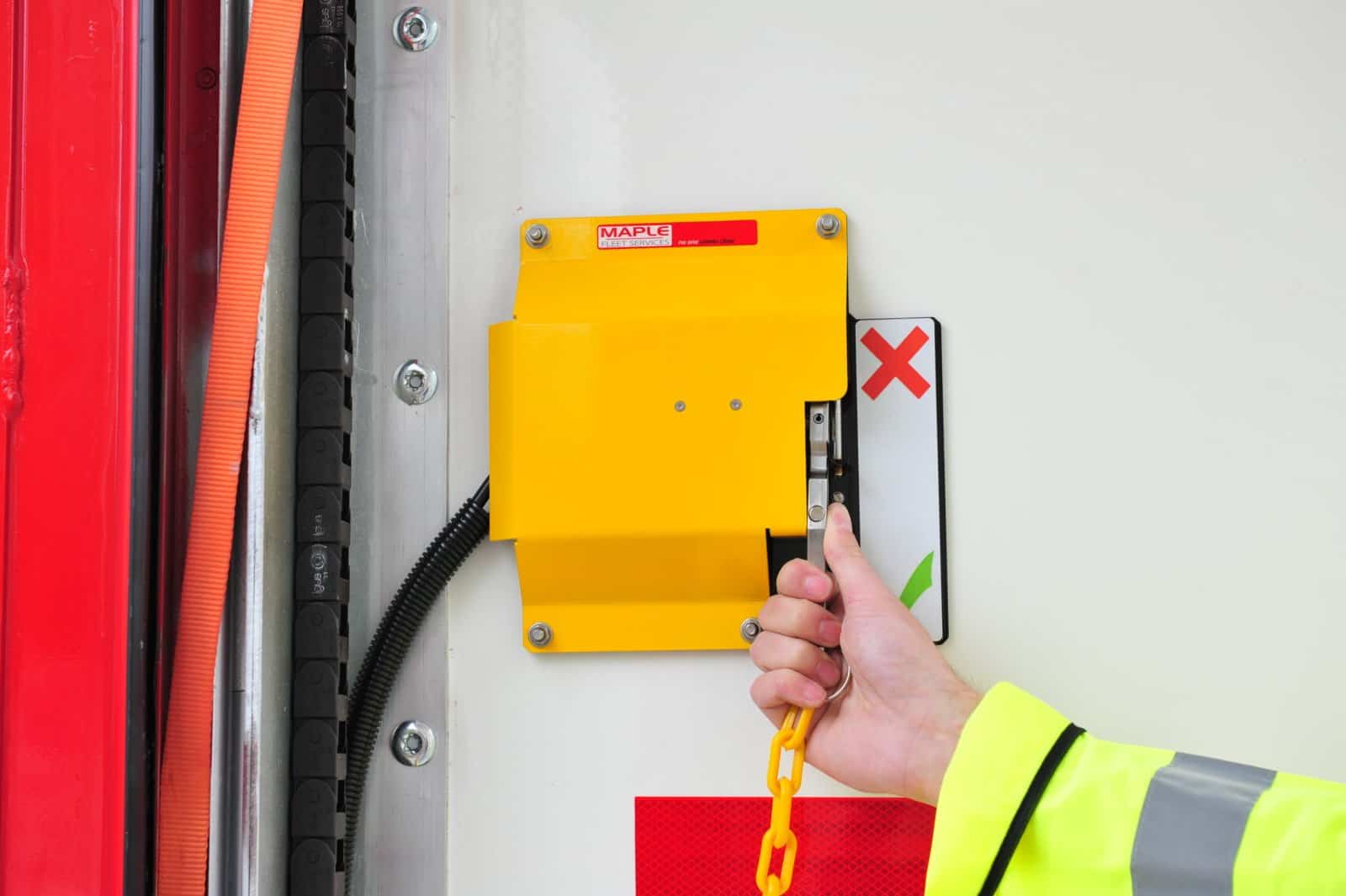 Overview
Features
Downloads
Premature vehicle driveaways, where a vehicle is pulled away from the loading bay before loading has been fully completed, whilst comparatively rare, poses a very real and potentially fatal risk of injury.
Maple's SafeLoader application has been specifically designed to prevent premature driveaways from loading bays. Uniquely, SafeLoader shifts the decision to depart the loading bay, away from the driver and places it in the hands of the personal most at risk, the loading staff.
SafeLoader consists of two main components, a pneumatic valve inserted into the emergency brake line of the vehicle and a bespoke operating key which is housed within the loading depot. The SafeLoader valve is located in the rear of the vehicle/trailer, upon entering the loading area of the vehicle, the key is inserted into the valve, immediately applying the vehicles brakes and preventing it from being moved whilst loading/unloading is in process. Should any attempt be made to move the vehicle, the brakes will remain 'locked-on' therefore prohibiting movement.
In order to ensure the highest level of reliability SafeLoader has been designed to operate through the vehicles air braking system, removing the issues related with electronic applications such as drained batteries and burnt out solenoids.
Features & Benefits
Prevent potentially fatal premature driveaways from the loading bay
Switches the decision to depart the loading bay from the driver to the loading bay team
Physically prevents the driver from departing until the loading team have cleared the vehicle to do so
Activated by the use of a specially designed key, located at the loading bay
Once activated the vehicle brakes remain locked on throughout loading/unloading
Compatible with any vehicle that has airbrakes
SafeLoader is fitted to the vehicle and is not reliant on specific loading bays – As such it does not restrict the choice of loading bay
Simple, clear and easy to use system
Takes just a few seconds to administer and activate
A mechanical system, with minimum number of internal moving parts, zero electrical inputs or batteries
In normal driving mode the SafeLoader valve is in the open position, allowing a free flow of air to the brakes
Extremely reliable system with the minimum of maintenance required
VEHICLE COMPATIBILITY
SafeLoader is suitable for the following vehicle types.
Recommended products
SafeConnect

The coupling of a tractor unit and trailer can be a potentially dangerous practice. A quite staggering 2 in 3 commercial vehicle drivers have witnessed a trailer runaway ... VIEW FULL DETAILS & SPEC

Shutter Integritas

Traditional locking and sealing methods for commercial vehicles are outdated and vulnerable to misuse. They offer little protection to your goods in transit operations an... VIEW FULL DETAILS & SPEC

BDL Barndoor Lock

The BDL is designed for barn and swing door applications, protecting against theft from the load area. The heavy-duty design makes it ideal for any trailer or container t... VIEW FULL DETAILS & SPEC