Locking & Load Area Security
Barndoor Integritas
INTERESTED IN THIS PRODUCT?

MAKE AN ENQUIRY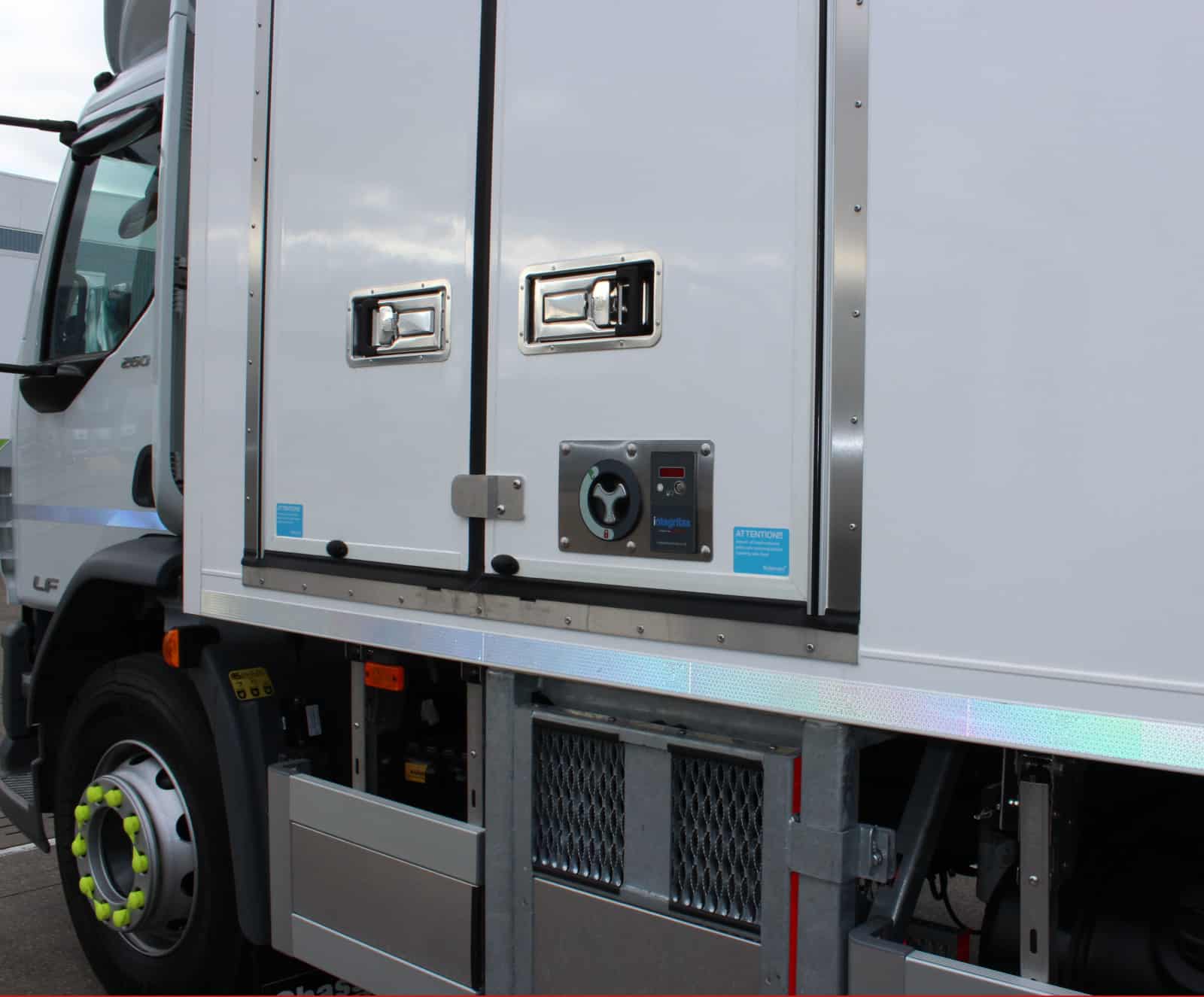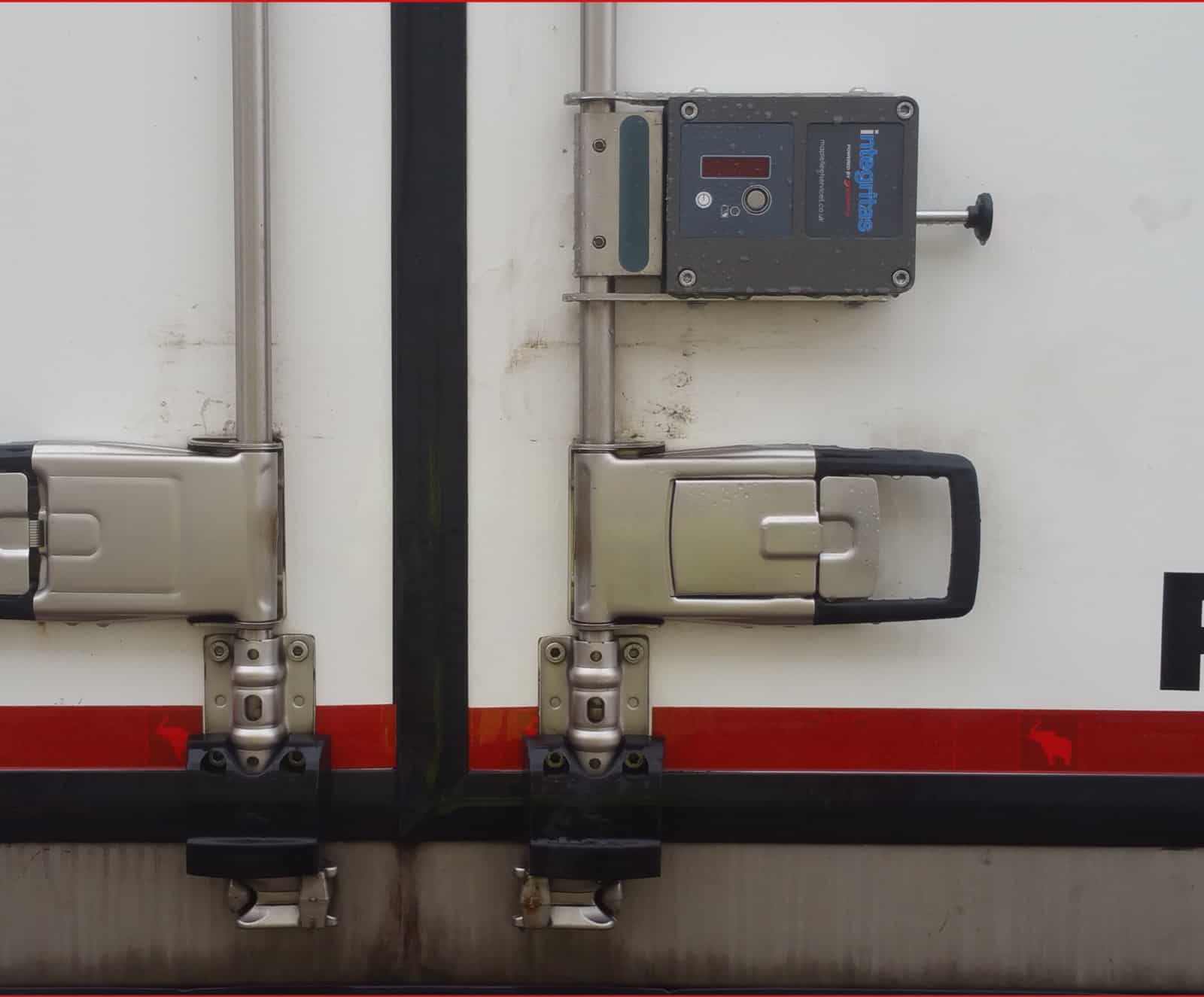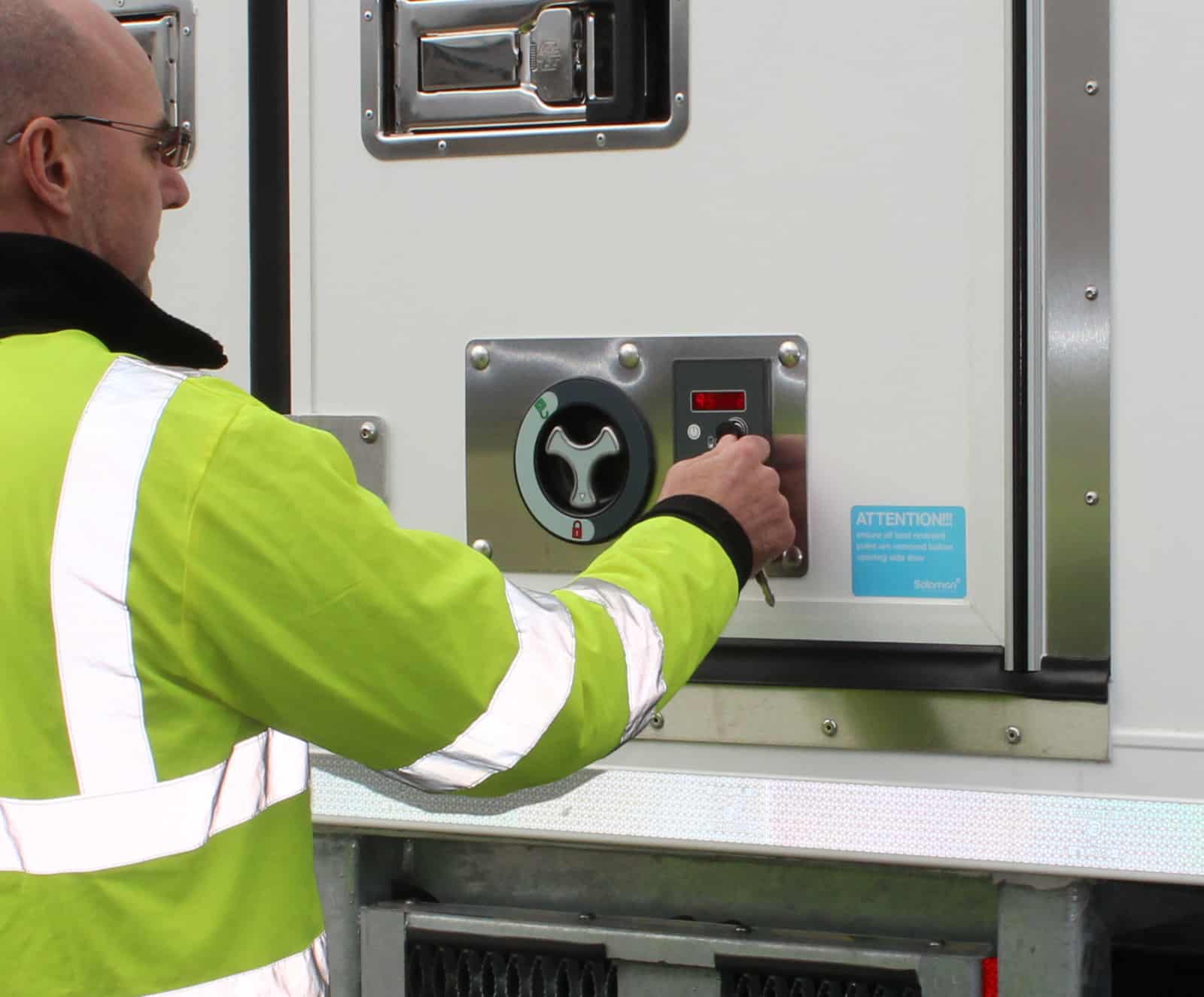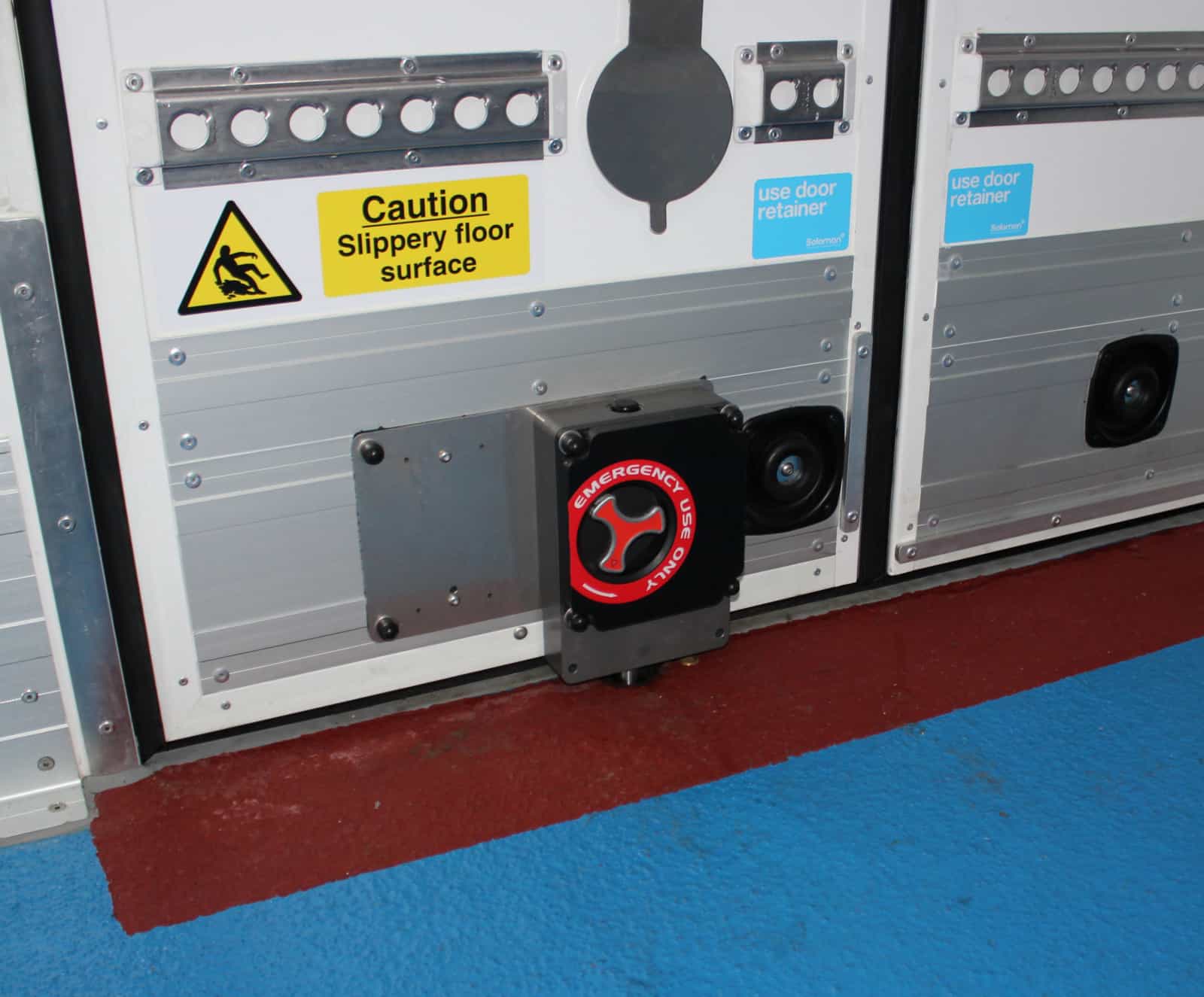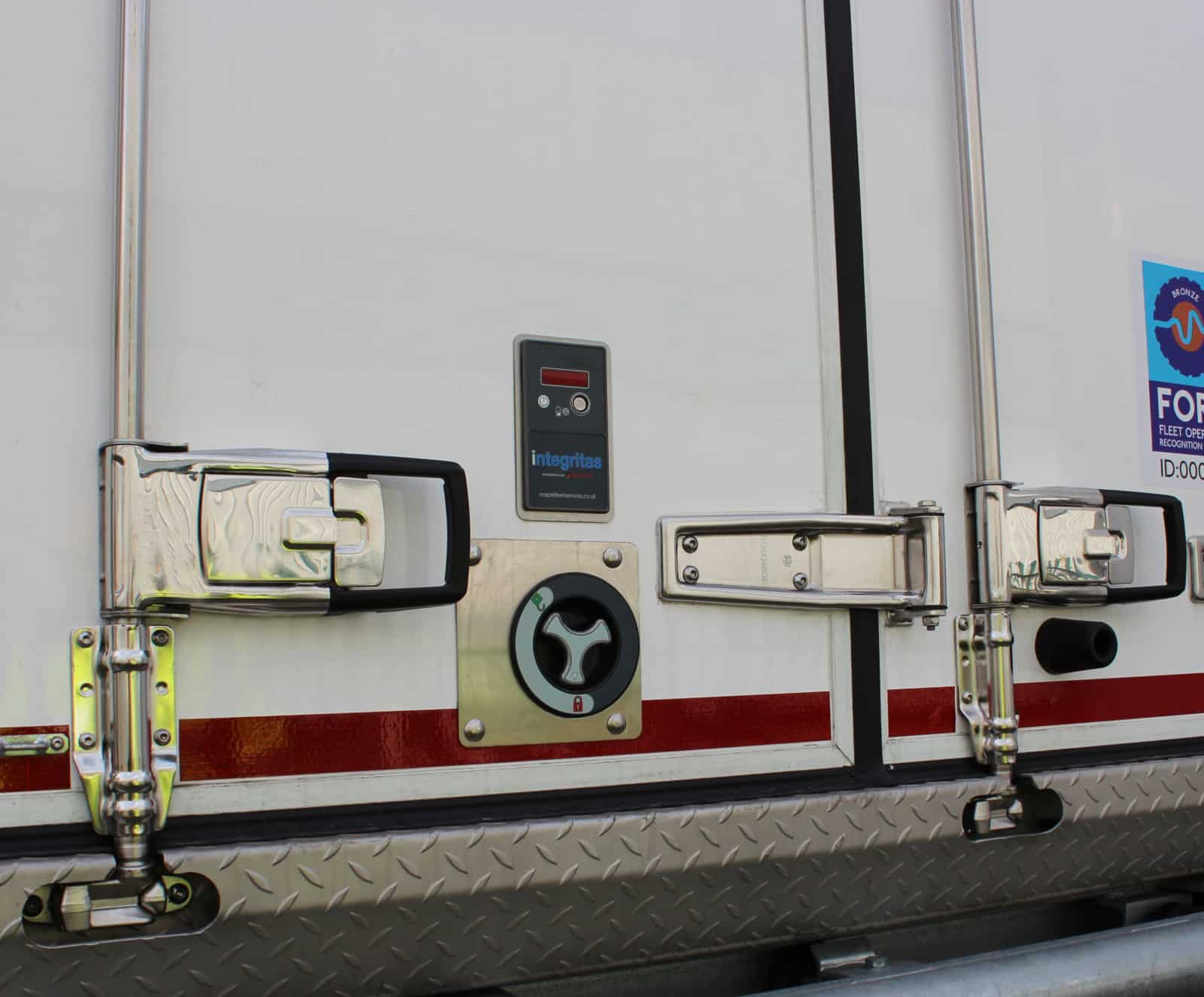 Overview
Features
Downloads
Videos
Integritas is a modern approach to load integrity, enabling operators to maintain control and security of  goods in transit. Replacing reliance on out-dated, disposable seals, Integritas provides greater transparency of cargo movements for safer, more efficient logistics operation.
Traditional systems that consist of disposable single use seals, padlocks or seal cables are wholly reliant on individuals using them correctly and arguably raise many more questions than they resolve. Was the vehicle locked, who has a key for the padlock, was the seal applied correctly (or did it merely appear to be), was the load area accessed en-route, when and by whom?
In short is the control and integrity of your goods in transit sufficient?
Next Generation of Vehicle Sealing & Load Integrity
A self-powered system, Integritas is an integrated electronic seal and heavy-duty locking application. It has been designed to aid efficiencies and offer a greater level of control for the operator. It is a flexible solution and can be tailored to meet your own specific requirements. For example, the system can be installed internally or externally, can be manual or automatic setting and can even be operated with individual touchkeys or via PIN numbers.
Integritas also provides complete transparency of operation. Each door event, seal number and detail of who was responsible is automatically captured as part of a comprehensive audit trail.
No ambiguity, no grey areas, no questions – Integritas, the next generation of vehicle sealing and load integrity.
Features & Benefits
Barndoor locking cylinders can be installed on the inside or the outside of the door
Automatically generated 5 digit electronic seal number upon door closure (random or sequential)
Choice between Touchkey or keyless PIN number operation
Slamlock action: Doors are locked as soon as the door handle is securely engaged (optional)
Reduces operational costs and returns impressive ROI
No additional sealing cables to administer
Removes vulnerabilities of dated sealing methods
High visibility LED display
Seal status viewable at all times
Full audit trail capabilities
Self-powered system with long life battery
Emergency PIN Access (in event of lost TouchKey)
Optional internal emergency release
Shutter door version also available
INTEGRATED LOCK & SEAL
Integritas is a convenient, user friendly system that helps you to streamline operations, improve load integrity and uncover previously unobtainable information about who accesses your vehicles, when and where. A completely self-powered system it fits easily to existing vehicle doors to provide an automated, self contained, electronic lock and seal.
ACCOUNTABILITY
Each and every door event is automatically captured as part of a comprehensive audit trail, allowing you to gain complete transparency over load access events. It also reinforces individual's responsibilities for goods under their control and ensures the correct procedures are followed. The system provides you with the tools to quickly identify anomalies and interrogate the data in the event of unusual activity or incidents of theft.
EMERGENCY ACCESS
With Integritas, you have the reassurance of knowing that you can securely access your vehicles load area whenever you need to – even if the keys have been locked inside or misplaced. Simply log on to the Integritas web portal and securely access emergency, single use access PIN numbers for your vehicle, ensuring you do not encounter missed deliveries or delays to your vehicle operations.
LOAD INTEGRITY
As regulations evolve to provider tighter control over the movement of goods within the supply chain and security threats intensify; it is essential you are able to prove the integrity of your vehicles contents. Integritas makes this a seamless and cost effective process – protect your fleet and your business with Integritas.
VEHICLE COMPATIBILITY
Barndoor Integritas is suitable for the following vehicle types.
Recommended products