Safety & Reversing Aids
Trailer Support
INTERESTED IN THIS PRODUCT?

MAKE AN ENQUIRY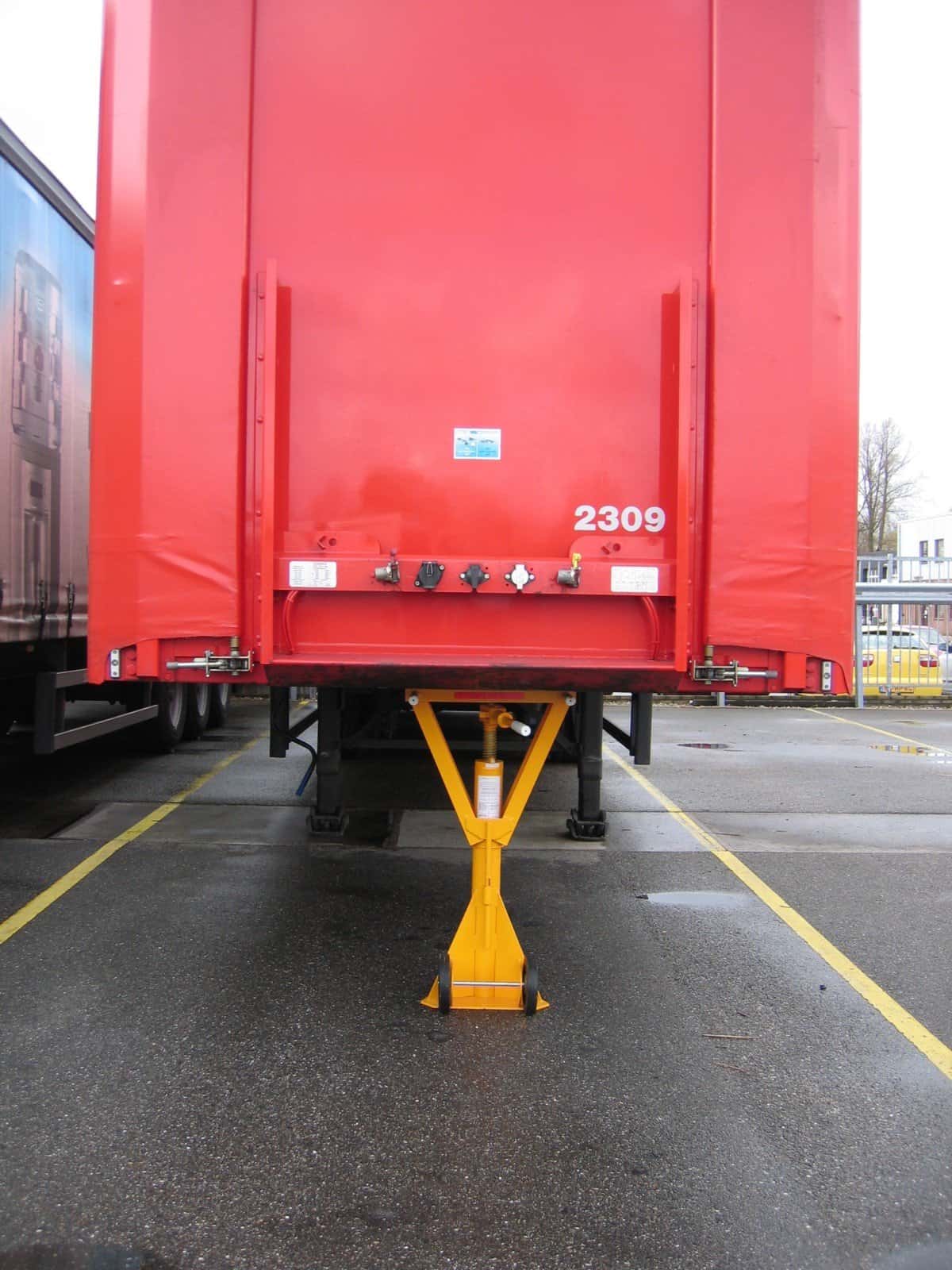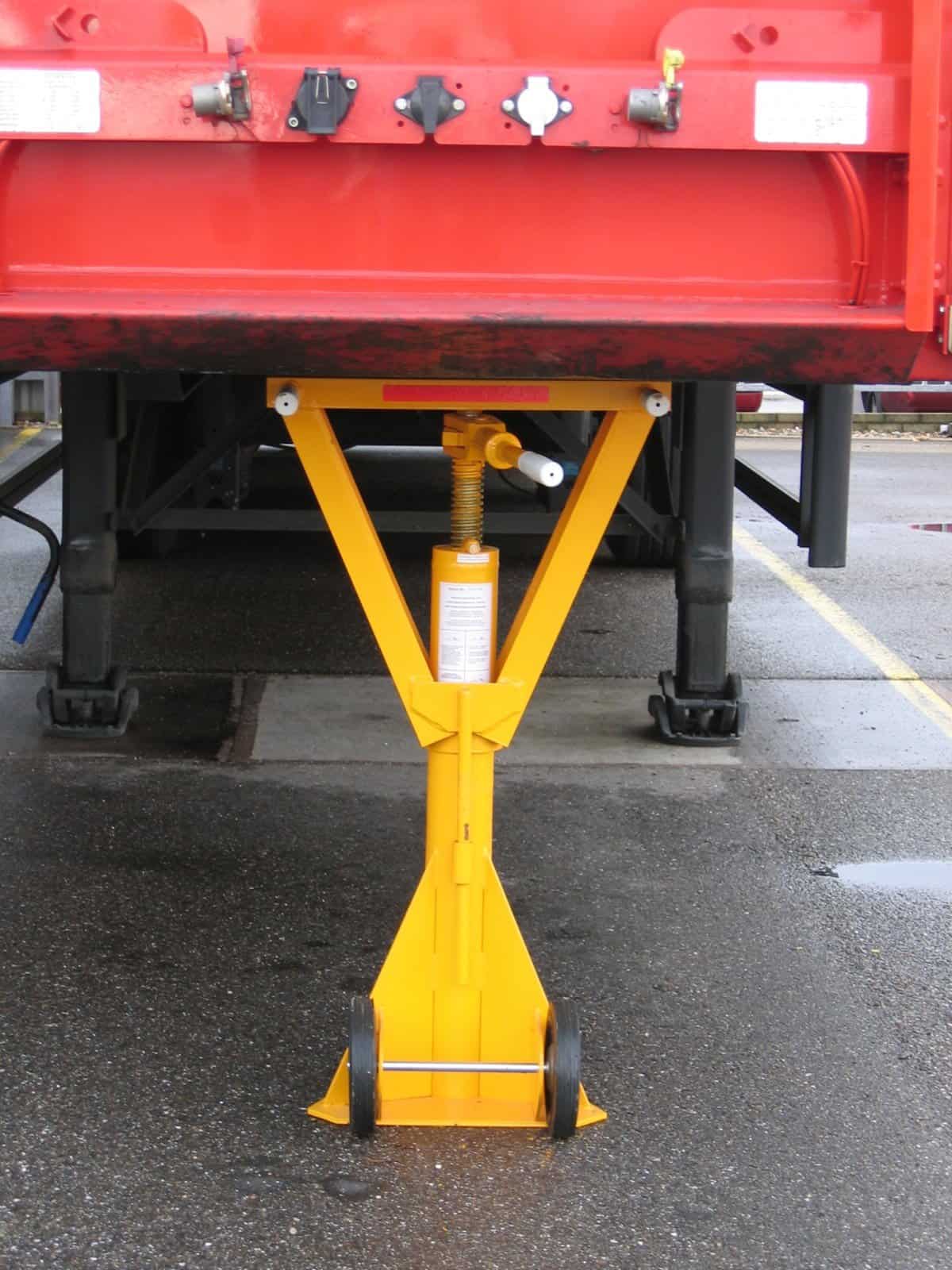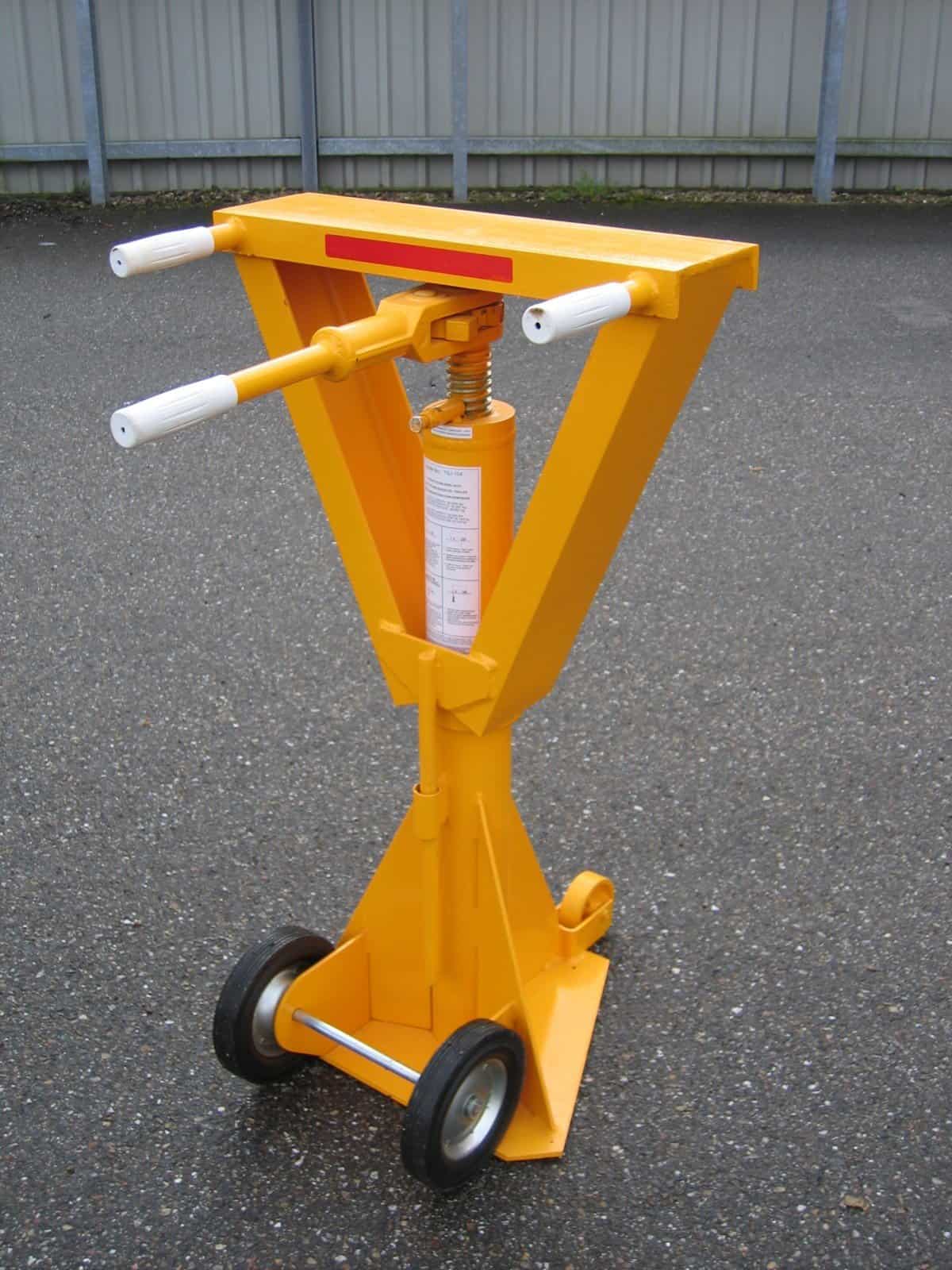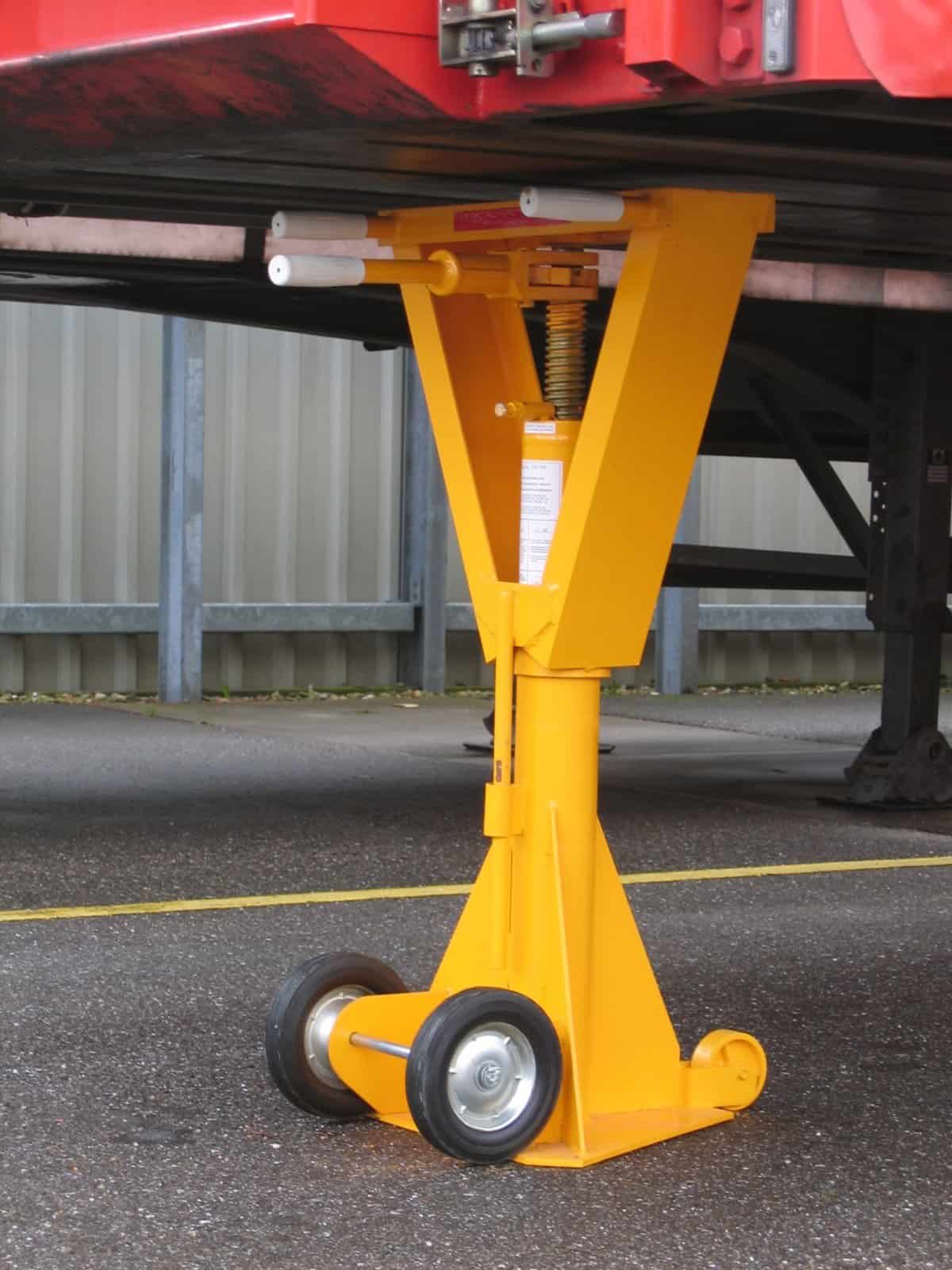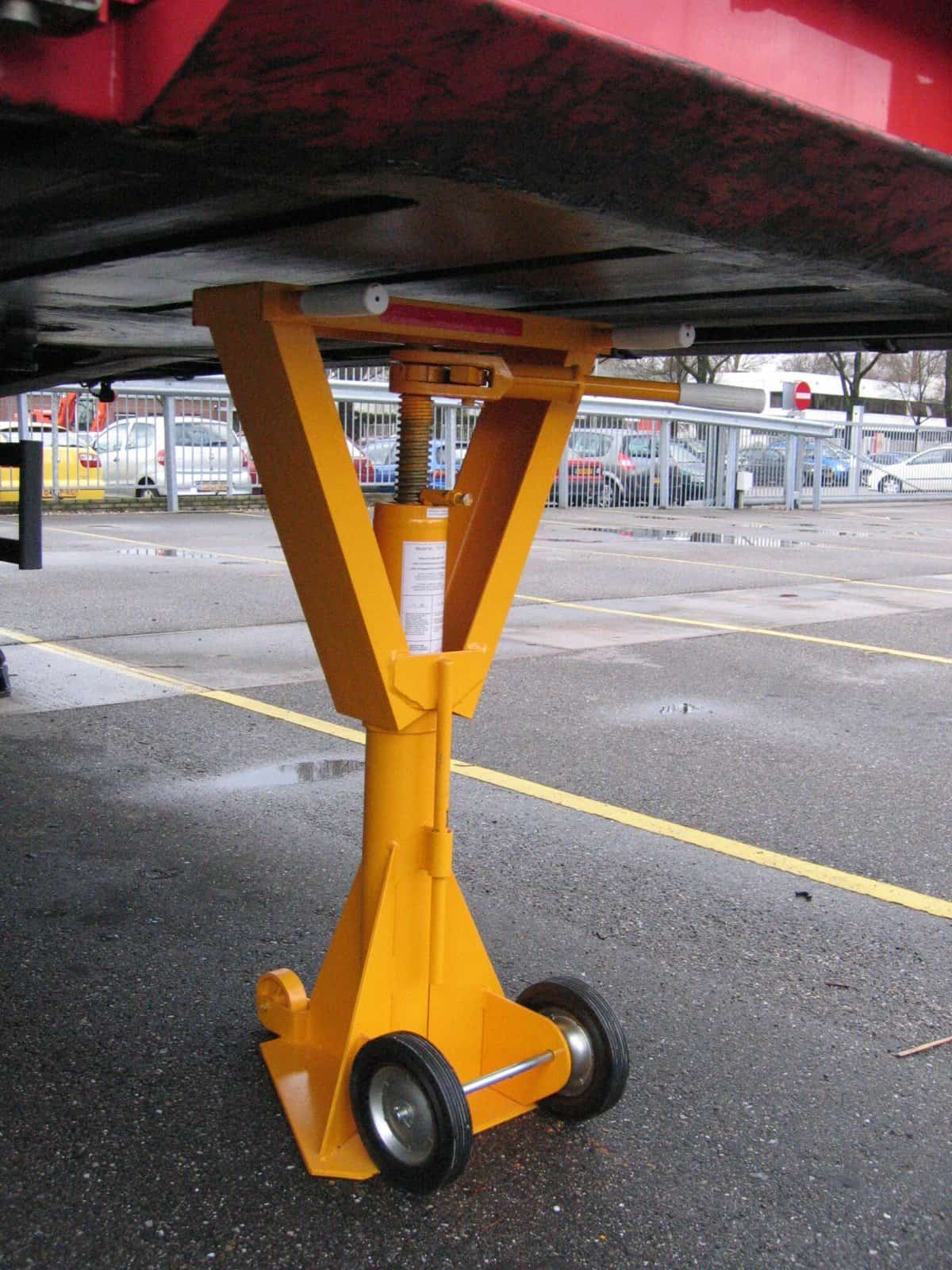 Loading and unloading a trailer, especially with the use of a forklift truck can be a dangerous task, with the potential for an uncoupled trailer to become unstable and prone to toppling over, causing injury and costly damages.
When the trailer is uncoupled the weight distribution of the cargo and trailer can move, from above the axle wheels (when fully loaded) to over the trailer support wheels (when part loaded) without the operator realising it.
Under these conditions operating a fork-lift truck may result in damage to the trailer chassis, the road surface or present a serious health & safety risk should the trailer tip or fall forward.
This can be prevented with Maple's 'Trailer Support.' Designed to be easily maneuvered, the Trailer Support, should be positioned in front of the king pin at the front of the trailer, acting as a trailer stabiliser / 3rd support while loading & unloading.
Features & Benefits
Lifting capacity – 22,000Kg
Static capacity – 45,000Kg
Adjustable Height :1004-1295mm
Weight: Approximately 72 kg
High-visual yellow coating to prevent accidental damage from coupling
'Trailer Support' is mounted on wheels for ease of manoeuvrability
Locks into place quickly and easily
VEHICLE COMPATIBILITY
Trailer Support is suitable for the following vehicle types.