Vehicle & Equipment Protection
Vehicle Security Marking
INTERESTED IN THIS PRODUCT?

MAKE AN ENQUIRY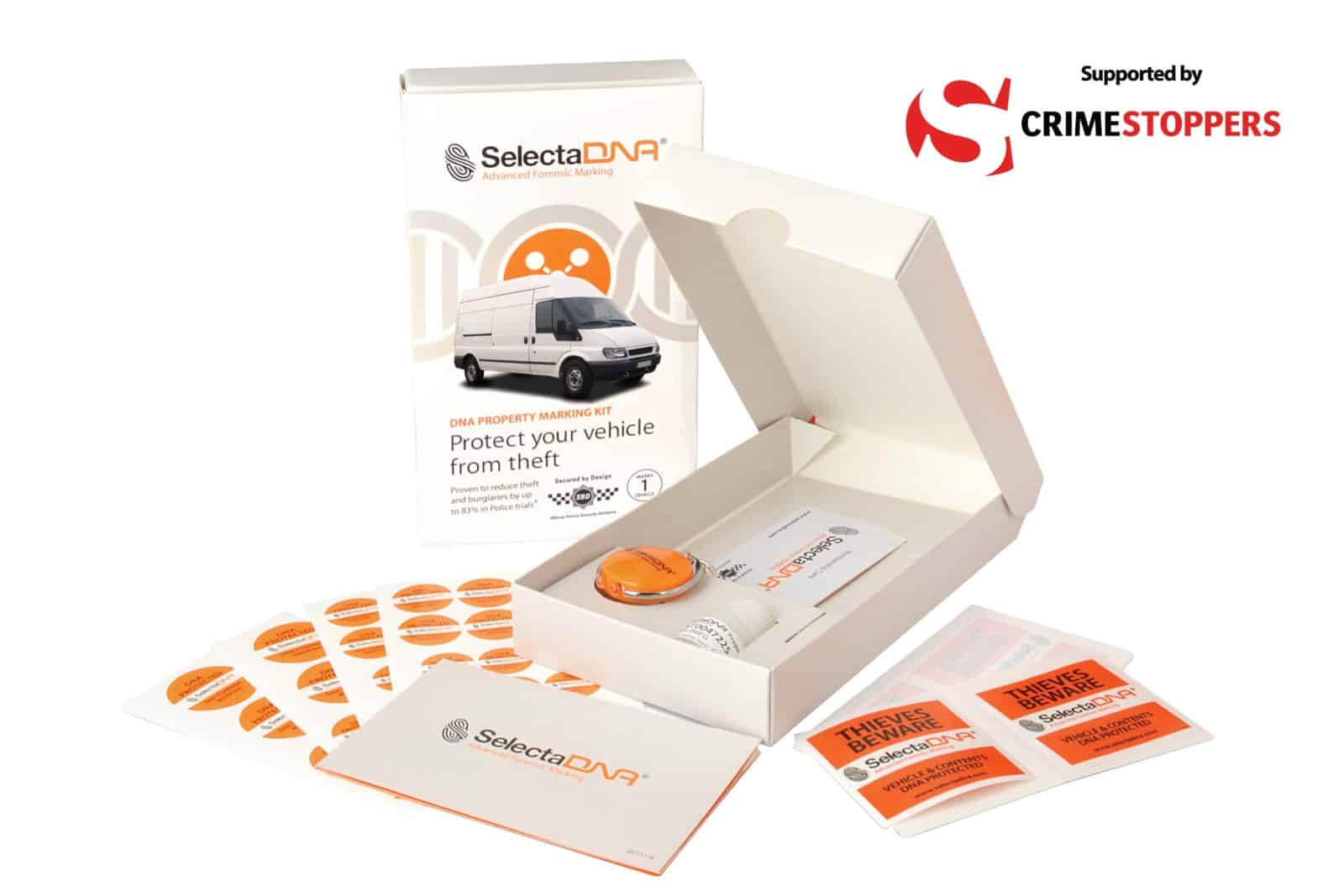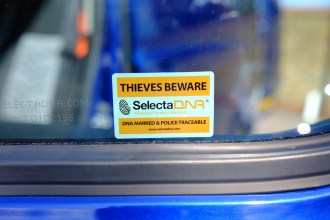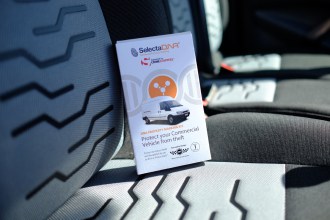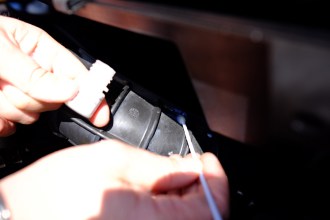 Theft of vans is once again on the increase, as criminals employ simple techniques to bypass central locking, override electronic systems and exploit vehicle specific vulnerabilities.
This DNA Forensic Property Marking kit is another effective tool that can not only help recover your van or commercial vehicle in the event of theft but helps guard against theft of the vehicle or its contents from ever taking place.
By marking your vehicle with the unique formula of DNA, UV tracer and microdots – and displaying the warning stickers, it has been proven that the chances of vehicle theft or indeed it's contents is dramatically reduced, with criminals deterred by the DNA fear-factor.
Once you have applied the DNA solution and etched the specific code to the windows (using the etching stencils), simply register your vehicle on the Police and Insurance approved Secure Asset Register – in the event of theft this enables police from around the world to reunite you with your assets quickly and easily.
Features & Benefits
Secure Asset Register conforms to the highest global security & quality standards
Police forces globally have access to the database, aiding vehicle recovery
A powerful deterrent to potential thieves
Vehicle Kit marks 1 vehicle and its contents with a unique DNA formula that is inconspicuous and almost impossible to remove.
Kit includes window etching stencils
Tested to the very highest industry standards, attaining PAS820 Grade A External and Thatcham Quality Assurance.
Proven to reduce the risk of theft
VEHICLE COMPATIBILITY
Vehicle Security Marking is suitable for the following vehicle types.