Locking & Load Area Security
Activlock
INTERESTED IN THIS PRODUCT?

MAKE AN ENQUIRY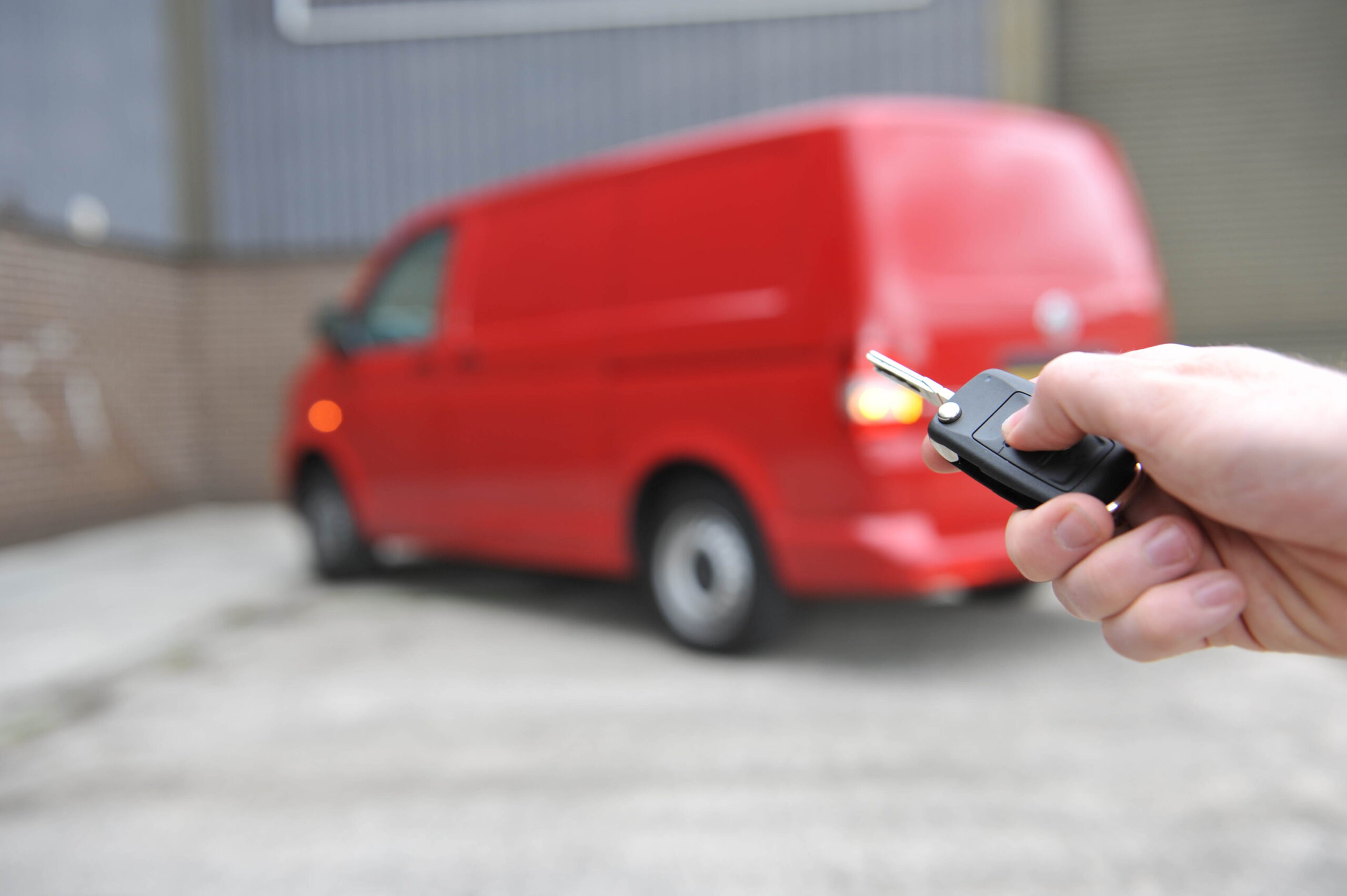 Overview
Features
Downloads
Maple is one of the originators of slamlock technology, with our first panel van system developed nearly 30 years ago. Even today they remain a popular choice amongst couriers, parcel delivery companies and multi-drop operators.
The Activlock Range is an electronic slamlock application which provides a modern take on this popular security solution. The system works by interfacing into the vehicles remote central locking, converting it to a slamlock operation, thus providing a modern alternative to the traditional key based systems. With no additional locking cylinders to install or mechanical keys to manage it is an ideal security enhancement for a host of panel van operations, proving particularly popular for leased vehicles, as the basic option does not require any external cutting or drilling of the bodywork.
Activlock is also available with optional upgrades. Activlock+ provides an independent electronic slamlock, operated by transponder, which can help to safeguard against keyless theft techniques currently sweeping the UK. And for an enhanced level of protection, Activlock Secure combines the convenience of a slamlock with the security of an additional heavy-duty shootbolt locking cylinder.
Features & Benefits
Activlock OE
Interfaced into existing OE central locking system
Controlled via the OE remote
Converts load area doors to a slamlock action utilising OE motors
Side and rear load doors lock automatically five seconds after door has been closed
Passive re-lock after five seconds if door not opened
No additional locking barrels (or cutting into bodywork)
Activlock Plus
Independent of the OE central locking system
RFID transponder operation
Choice of standard external antenna or covert antenna
Protects vehicle in the event of copy or cloned keys
Option for independent door control
Lost / stolen transponders can be deleted with replacements issued in seconds
VEHICLE COMPATIBILITY
Activlock is suitable for the following vehicle types.
Recommended products