Vehicle & Equipment Protection
ECU Guard
INTERESTED IN THIS PRODUCT?

MAKE AN ENQUIRY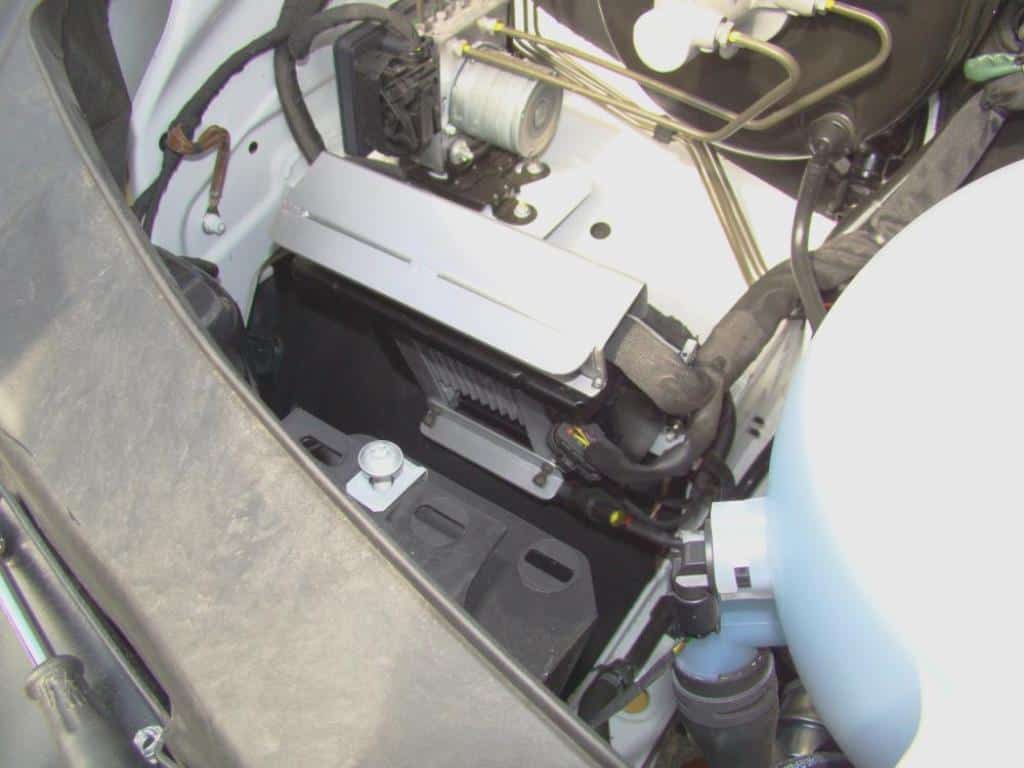 There is a rising trend in panel vans being broken into without obvious signs of attack. Thieves are increasingly utilising covert methods to bypass vehicle operating systems and gain control of a vehicle without causing any significant or visible damage.
One such example is where thieves are targeting a vehicles ECU. This can be achieved by removing exposed electronic plugs and attaching them to an alternative ECU with matched keys. This allows thieves to simply bypass the OEM security system and control the key circuits of the vehicle.
The ECU Guard is a security mechanism that prevents unauthorised persons form accessing your ECU unit. Suitable for Mercedes Sprinters vehicles, the ECU Guard is secured in place with high security tamper-proof fixings and is constructed out of solid steel for maximum protection.
Features & Benefits
Unique design prevents your ECU unit from being compromised
Constructed out of solid steel with tamper-proof fixing
Suitable for Mercedes Sprinters and VW Crafters
Simple to install
Patented design
No driver interaction required once fitted
VEHICLE COMPATIBILITY
ECU Guard is suitable for the following vehicle types.
Recommended products