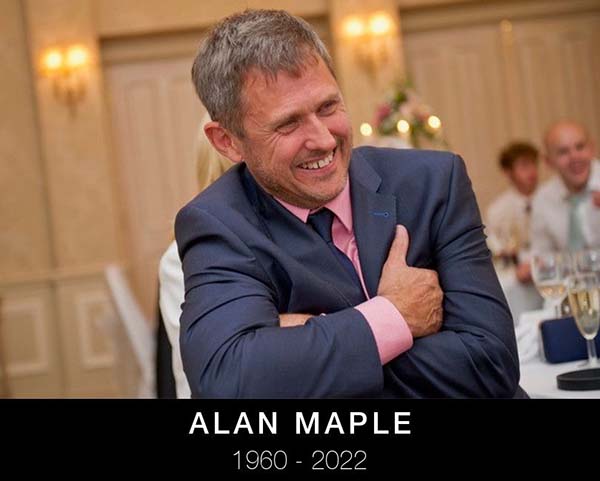 It is with great sadness that we must share the tragic news of the sudden passing of Alan Maple, Technical Director and Co-Owner of Maple Fleet Services Ltd, on Wednesday 13th July at the Age of 61.
Alan began his career working for the family business under the stewardship of his father, Jim Maple, who founded the original company J. Maple & Son during the late 1970's. Alongside Directors Ian Lennard and Terry Orton, Alan went on to successfully grow the business from a small family run company to the 60+ person organisation we know today.
During a distinguished 40-Year career, Alan played a pivotal role in the design and development of an innovative range of safety and security products, which continue to be trusted today by fleet operators around the world.
Alan's infectious, enigmatic personality saw him become a popular, highly respected figure in the industry. Alan was an advocator of supporting the wider transport community, where he felt a responsibility to give something back to an industry he viewed as providing him with more than just a career. He was happy to lend his time and expertise to support the drive for a safer, more secure road transport industry and would take great satisfaction to see progress being made in the fight against cargo crime.
His ambition and passion for progress extended to those he worked with throughout his career too, where he took so much joy from seeing colleagues succeed and grow in their own career. It is this enthusiasm that leaves a lasting legacy, which will be embraced and carried forward by all at Maple.