Locking & Load Area Security
SlamSecure
INTERESTED IN THIS PRODUCT?

MAKE AN ENQUIRY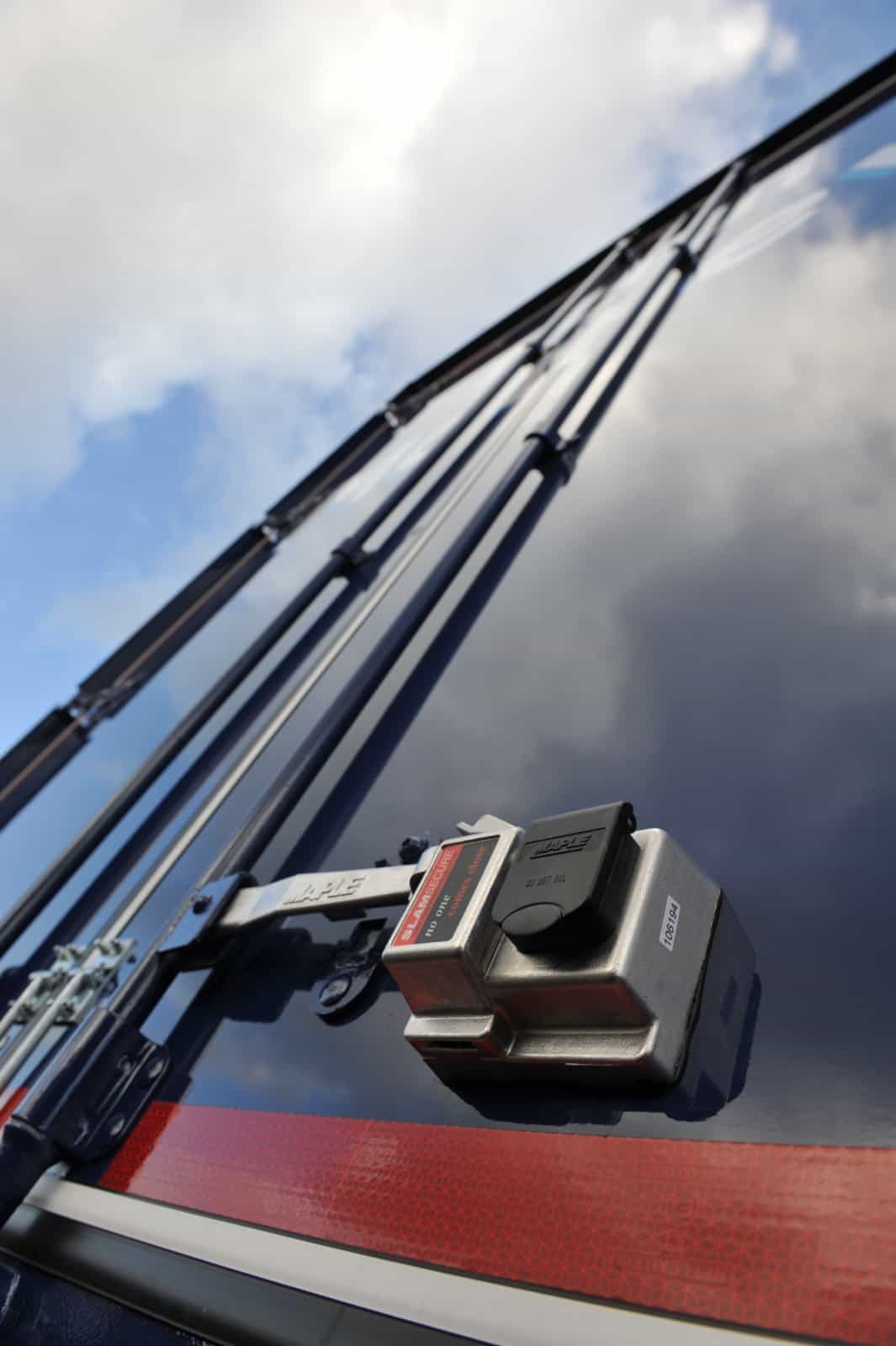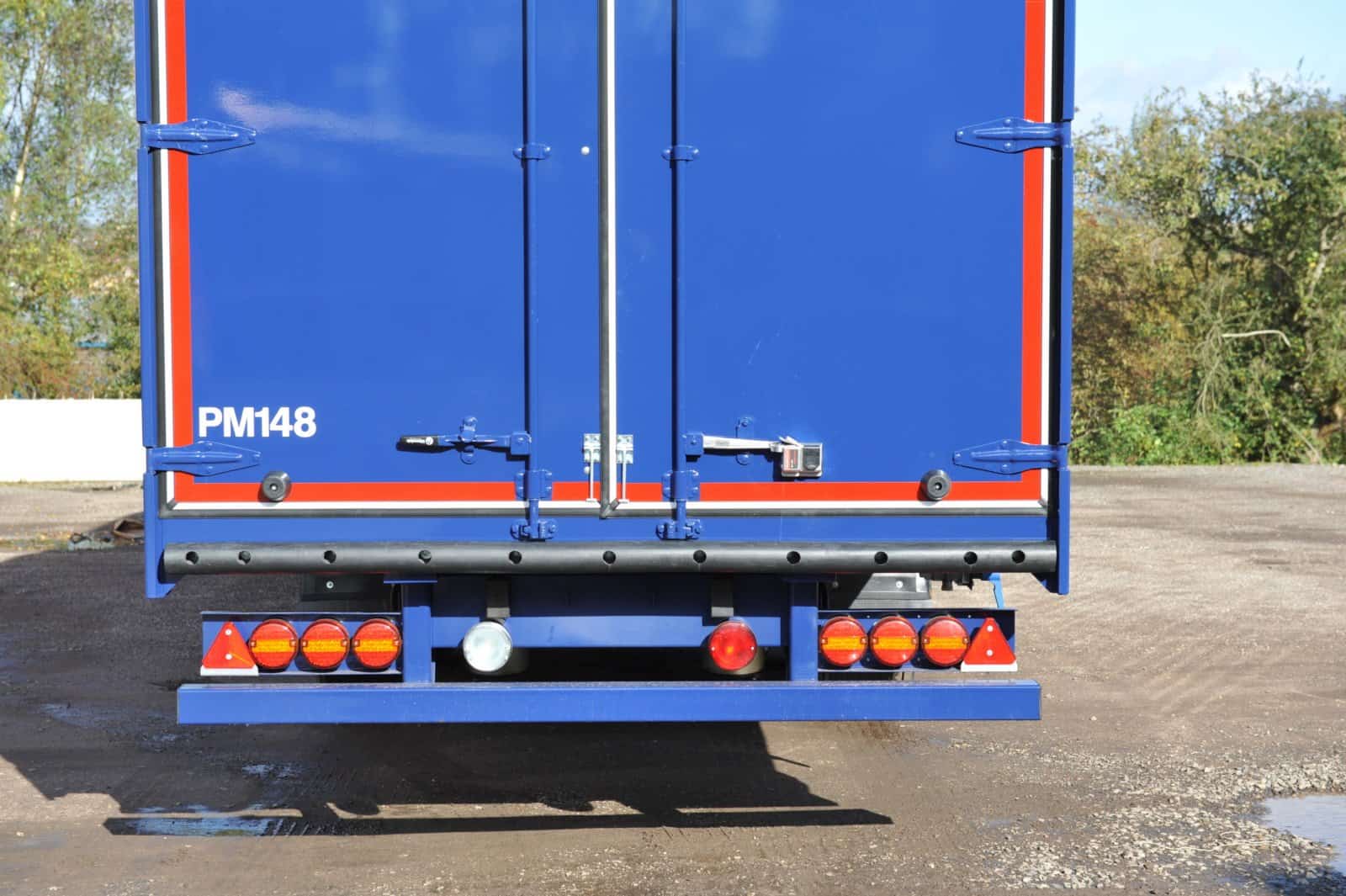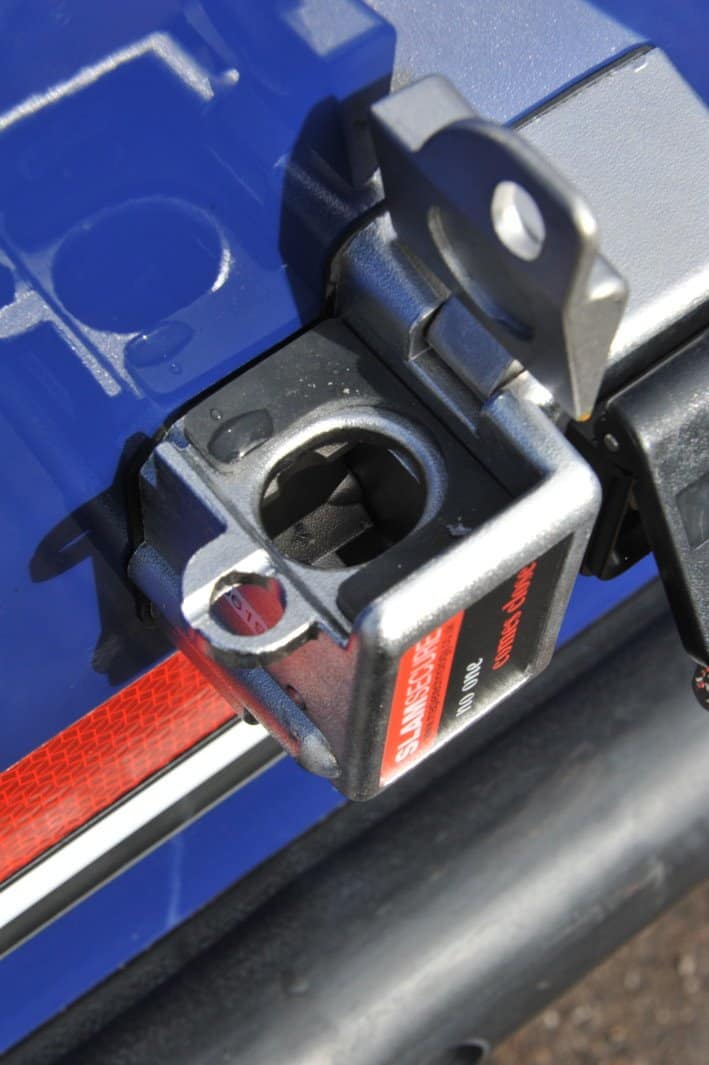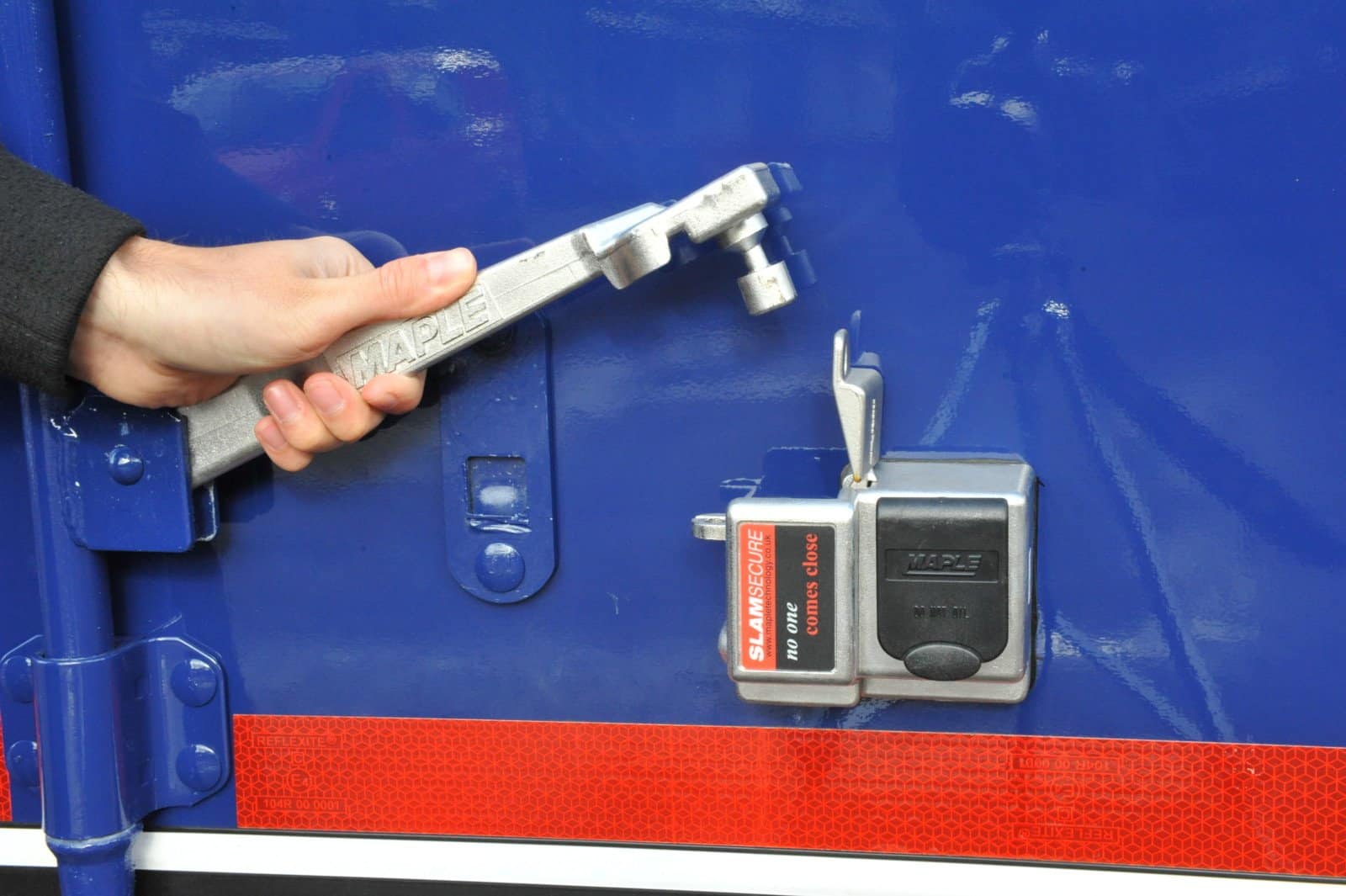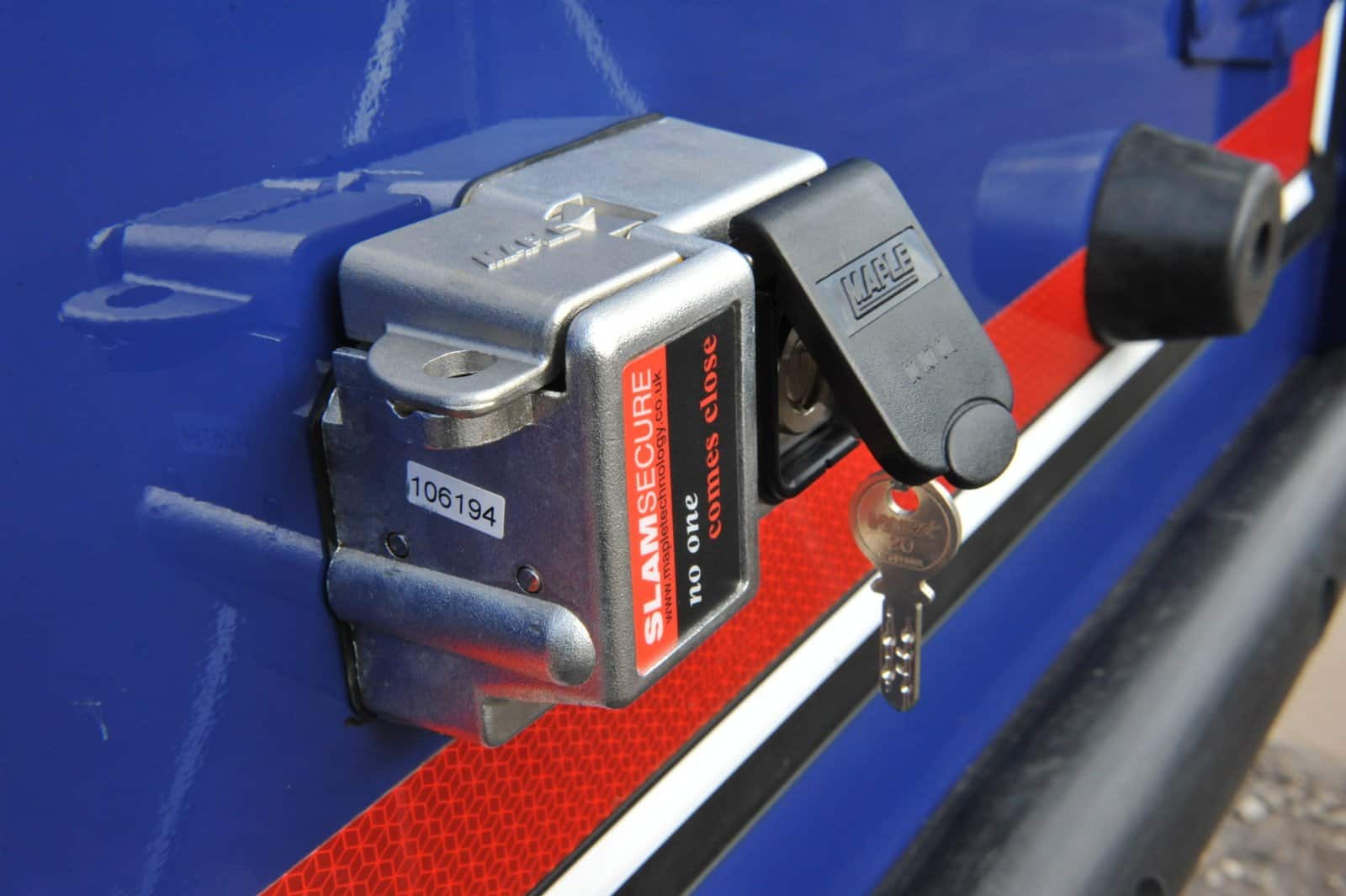 Overview
Features
Downloads
SlamSecure is a robust mechanical, exterior mounted truck & trailer door slamlock, designed to cope with the daily rigorous environment associated with commercial vehicles.
A user friendly system, SlamSecure is designed as an entry level locking application, circumnavigating the problems associated with padlocks and manual locks that require a driver to phsyically apply the lock each an every time the cargo doors are closed, potentially leaving them vulnerable to misuse or abuse.
SlamSecure is fabricated from corrosion resistant stainless steel with a short travel locking action to make it as easy to operate as any standard handle. Suitable for use with Bloxwhich door apparatus, Slamsecure is fitted with the high security KABA 20 series key system.
Features & Benefits
Fits to barndoors with Bloxwich style door gear
'Slamlock' action – locks and secures the door upon closing in one motion
Improved ease of operation as the Slamsecure short travel locking action handle used is easier to operate than the original barndoor handle
Tamper resistant mounting hardware prevents the handle from being removed from the outside
Equipment can be installed in just 30 minutes
Can be upgraded to our 'IQ' electronic RFID systems with full access control capability and audit trail
Wide variety of commercial vehicle end users where a simple key system is the preferred option
Low level of maintenance required
VEHICLE COMPATIBILITY
SlamSecure is suitable for the following vehicle types.
Trusted by thousands throughout the UK
We've been fitting Maple Fleet Services Slamsecure for many years now, it's specified on all of our new build trailers. It's easy to use, increase security and is cost effective.
Mark Brockhurst | Transport Manager

Recommended products
BDL Barndoor Lock

The BDL is designed for barn and swing door applications, protecting against theft from the load area. The heavy-duty design makes it ideal for any trailer or container t... VIEW FULL DETAILS & SPEC

Barndoor Integritas

Integritas is a modern approach to load integrity, enabling operators to maintain control and security of goods in transit. Replacing reliance on out-date...

VIEW FULL DETAILS & SPEC