Alarm & Immobiliser
Ghost Immobiliser
INTERESTED IN THIS PRODUCT?

MAKE AN ENQUIRY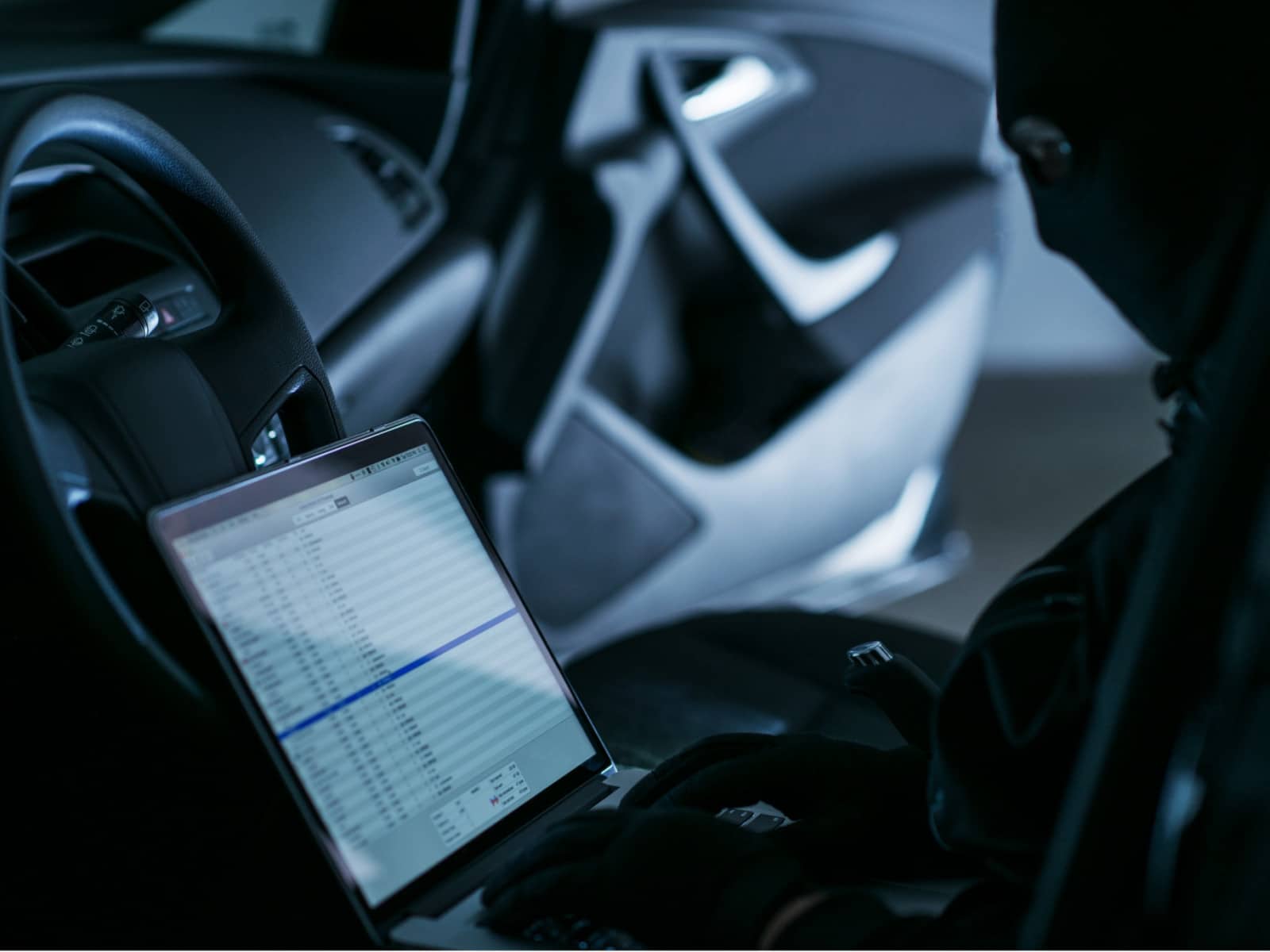 Overview
Features
Downloads
Videos
Prevent vehicle theft with the Ghost Immobiliser
The Ghost immobiliser is a discreet, effective immobiliser that protects your vehicle from key-cloning, hacking, and even key theft. Featuring an innovative engine lockout mechanism that uses the data network on the vehicle, the Ghost will prevent a vehicle from being driven until a unique user-defined disarm sequence is entered. The unique disarm sequence is generated via the buttons in your vehicles such as those on the steering wheel, door panels or centre console.
By utilising the vehicle's existing CAN Network there is minimal additional wiring or circuit cuts required, making the Ghost easy to install but extremely difficult to locate by thieves. Ghost does not emit any signals so cannot be detected by scanning or code grabbing technology, making it the ideal solution to protect against modern theft techniques.
The Ghost Immobiliser combats key cloning and hacking techniques
Van crime and vehicle theft are on the rise – with criminals exploiting advances in technology to override and bypass manufacturer's security systems. Criminals are able to call upon an array of different tools from their arsenal to gain access to your vehicle and gain control by simply copying or cloning vehicle keys. What's more, such tools are easily and cheaply acquired.
The Ghost Immobiliser is an advanced and sophisticated solution that protects your vehicle against these new and emerging theft techniques. The system works by preventing the vehicle from starting unless your unique and configurable disarm sequence is entered. It even protects your vehicle in the event that your keys have been stolen, offering you complete peace of mind.
Should you need more information on the Ghost Immobiliser, please contact our friendly team on 0333 012 9108 today.
Frequently Asked Questions
What happens if I take my vehicle for a service?
You may use the convenient "Valet/Service" mode which allows for the temporary use of your car without the need to enter your unique disarm sequence. You won't need to disclose your unique disarm sequence to anyone.
What happens if I sell my car?
If the new owner of the car is keeping the Ghost immobiliser, you may let him know all the operational information. If you are keeping the unit, you may want to get it removed from the vehicle and installed onto your new car.
What happens if I forget my disarm sequence?
Every Ghost unit is delivered with its own override code that you can use if you forgot your unique. You may find this information in the instruction leaflet provided inside the product box.
Features & Benefits
Engine Start Blocking
Ghost immobiliser will prevent the starting of the engine unless the unique, user defined disarm sequence has been entered.
Undetectable via Diagnostics
Modern theft techniques involve the use of diagnostic equipment to detect circuit-cuts. Ghost does not require any cuts, thus remains invisible to such techniques.
No Radio Frequency Signals
Ghost does not emit signals like conventional security systems do, meaning it cannot be detected by sophisticated RF scanning or code grabbing tools.
Advantages of CANbus
Utilising CANbus technonolgy the Ghost is compatabile with all modern vehicles whilst facilitating easier installation, it also ensures it is much more difficult to detect or locate  by thieves.
Silent Operation
As the unit communicates directly with the ECU via the CAN Bus data network to immobilise the vehicle, a thief would never be able to hear the usual tell-tale clicking sounds that a traditional immobiliser relay does.
Stops Key Cloning & ECU Swapping
Ghost will continue to secure your vehicle even in the event that someone attempts to programme a new key into the vehicle, or swaps the existing ECU. The vehicle's engine won't start until the correct disarm sequence is entered.
Weatherproof & Compact
Ghost is completely weatherproof and very compact which means that it can be installed and anywhere inside the wiring harness of the vehicle, making it very hard to find for thieves.
Emergency Disarm Sequence
There is a unique reset code available to the car's owner in the event that the vehicle is sold, a button beaks, or if the main disarming sequence is forgotten.
Service / Valet Mode
The service/valet mode is a convenient way to allow your vehicle to be temporarily driven without the need to enter the disarm sequence. The Ghost immobiliser is programmed to exit the service/valet mode automatically based time and speed.
Use Vehicle Buttons to Disarm
The ghost immobiliser integrates seamlessly with your vehicle with no requirement for additional switches or keypads – simply utilise the existing buttons to enter the unique disarm sequence.
The Ghost immobiliser is designed to work seamlessly with any vehicles without the need to install additional switches or keypads. You can simply use your vehicle's original buttons in order to enter your unique disarm sequence.
VEHICLE COMPATIBILITY
Ghost Immobiliser is suitable for the following vehicle types.
Recommended products
VanGuard HookLock

There has been a sharp increase in load theft and attacks on panel vans in recent years. The VanGuard HookLock has been designed to offer enhanced protection to van load ... VIEW FULL DETAILS & SPEC